Join in Person or via Livestream!

Harvard Law School Program on Biblical Law and Christian Legal Studies



an HCAS Partner

cordially invites you to its 2022 Law & Faith Lecture

Must we choose between "Athens" and "Jerusalem"—between faith and reason? Are the two in tension or even conflict? Taking as his point of departure the encyclical letter Fides et Ratio of Pope John Paul II, Robert George will argue that religious faith itself, properly understood, demands recognition of the autonomy and authority of reason. At the same time, rational inquiry, deliberation, and judgment supports faith and, in certain respects, presupposes it. Faith and reason are indeed the "two wings on which the human spirit ascends to contemplation of truth."

Livestream link: https://pblcls.law.harvard.edu/law-and-faith-lecture-september-2022/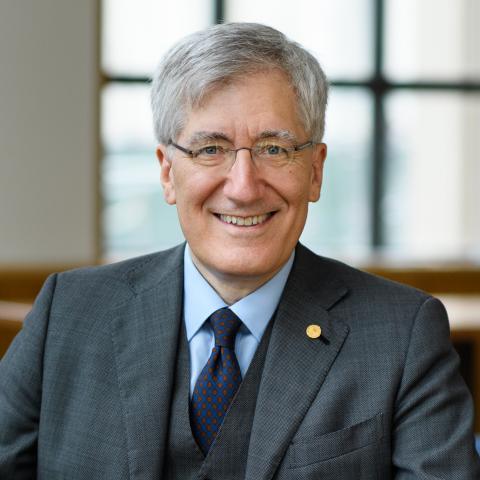 Prof. George has served as chairman of the United States Commission on International Religious Freedom (USCIRF), and before that on the President's Council on Bioethics and as a presidential appointee to the United States Commission on Civil Rights. He has also served as the U.S. member of UNESCO's World Commission on the Ethics of Scientific Knowledge and Technology (COMEST). He is a former Judicial Fellow at the Supreme Court of the United States, where he received the Justice Tom C. Clark Award. He is the author, co-author, or editor of numerous books, articles, and essays, including In Defense of Natural Law (Oxford University Press, 1999), Body-Self Dualism in Contemporary Ethics and Politics (Cambridge University Press, 2008), and Conscience and Its Enemies (ISI, 2013). A graduate of Swarthmore College, he holds J.D. and M.T.S. degrees from Harvard University and the degrees of D.Phil., B.C.L., D.C.L., and D.Litt. from Oxford University. He has been a visiting professor at Harvard Law School and is a member of the Council on Foreign Relations.